Shopping Cart
Your Cart is Empty
Thank you for your business!
You should be receiving an order confirmation from Paypal shortly.
Exit Shopping Cart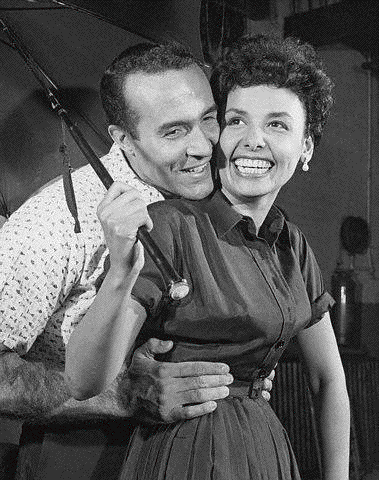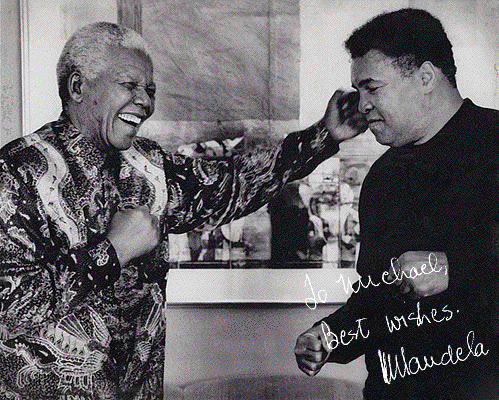 Response to Dr. Sinclair Grey III
Eugene Stovall
Oakland, California
In his June 13th blog, published in Kulture Kritic, Dr. Sinclair Grey III asked "Do a Handful of Mainstream Buffοοns Cost All Blacks Respect In America?"As you might imagine, there are as many answers to this question as there are blacks with opinions. Grey says, "You can go to any barbershop or hair salon and get answers ranging from one extreme to the next." I decided to offer my opinion by focusing on those who respect ___ or might not respect ___ black Americans.
Normally, you wouldn't think that blacks would seek the respect of the KKK, the Aryan Brotherhood or similar organizations. White racists have made it clear: they not only disrespect black people, they hate them. However, last year, the NAACP chapter in Casper Wyoming met with the KKK. But if the NAACP Negroes met with the klan to get respect, according to Jeremy Fugleberg, a managing editor at the Casper Star-Tribune, they didn't get any. The meeting only encouraged the klansmen to hold the NAACP Negroes in even greater contempt. It's surprising how many Negroes cater to the KKK. When Charlotta Bass, editor of Los Angeles' California Eagle, fought the klan over the racist depiction of blacks in the movie, Birth of A Nation, the klan was able to put her out of business by having Negro business owners pull their advertisements and subscriptions. At the time, the California Eagle was the oldest black newspaper west of the Mississippi. Even today, the klan controls certain Negroes. Congressman Barbara Lee and Mayor Elihu Harris invited the daughter of George Wallace, the arch- segregationist and klansman, to Oakland, California to tell the black community about her father's contribution to civil rights. Catering to the family of George Wallace may have furthered their Barbara Lee's political career but it made black people of Oakland look like 'coons' or 'clowns' or both. But this is what happens when Negroes seek the respect of white racists.
Black politicians make it difficult for black Americans to be respected even by the white politicians fighting for liberal causes. Liberal democrats waging showdown battles against Big Business, Big Banks and Wall Street cannot depend on support from black politicians. Recent revelations by the Huffington Post records the despicable behavior of some members of the Congressional Black Caucus at a time when Big Money is destroying the lives of so many. The Huffington Post writes: The GOP isn't shy about its antipathy to government regulations, and a pro-business coalition known as the New Democrats has come to its aid. But there is also a third, lesser-known faction: the Congressional Black Caucus. [Gwen]Moore, along with colleagues such as New York's Gregory Meeks, Georgia's David Scott, Missouri's Lacy Clay and Alabama's Terri Sewell, has pushed for a host of seemingly arcane measures that would undermine Dodd-Frank's rules on financial derivatives, the complex contracts at the heart of the 2008 meltdown. [Moore] is the co-sponsor of multiple measures that would once again allow Wall Street to shift its riskiest transactions out of the view of regulators.

According to Yvette Carnell in her article, How the CBC Leverages Blackness to Work as a Tool for Wall Street, CBC members worked against a rule that was supported by liberal democrats that "bans banks that receive taxpayer perks from making speculative trades for their own accounts." Meeks, Scott, Sewell, and Clay were all onboard with killing the rule. Moore's chief of staff is a vocal supporter of the financial services lobby. One of Moore's former staffers works for the financial industry. It is not surprising to insiders that Gwen Moore is one of the banking industry's key supporters. Since the CBC tends to vote as a bloc, and, as CBC head Marcia Fudge admits, most of them don't know much about financial services law, the CBC usually defers to Gwen Moore and her staff members on financial these critical bills. At a time when polarization between the rich and the middle class is at its height, black politicians in the Congressional Black Caucus have been siding with the rich. These politicians are no more interested in the respect of the liberal members of the democratic party than they are interested in the respect of the constituents they purport to represent.
Even though the CBC Negroes work with right wing republicans, they don't have their respect. The rash of voter suppression laws that the GOP has sponsored all over the country is a good indication of how little republicans respect black politicians and the black American communities who elect them. In Michigan, the GOP has disenfranchised 80% of the black population. Without fear of retaliation from black politicians, either at the state or national levels, the GOP governor and legislature have deprived blacks living in communities like Detroit and Flint of their right to govern http://readersupportednews.org/opinion2/277-75/23447-focus-michigans-state-government-doesnt-trust-black-people-to-govern-themselves
Blacks ridicule whites for maintaining their right wing principles and whites sneer at black's political impotence. No respect is sought or given here.
Of course when one thinks of black politicians, one must remember that black politicians are spawned by the black church. Some believe that George Bush made one of the most deft political moves any president has ever made with his "faith-based initiative. By giving away money to religious organizations, Bush not only shored up his white "evangelical" right wing base, he silenced all criticism from black preachers. Not only did Bush silence greedy black preachers, he got them to support the impotent black politicians that make up the majority of the Congressional Black Caucus.
Even nationally-recognized preachers seem uninterested in maintaining any respect. Preachers and politicians in the Martin Luther King family are involved in a nasty legal dispute over the sale King' Nobel Prize and his bible. Other black religious families exhibit even less than respectful behavior. The Reverend Jesse Jackson's son, an elected Congressman, is currently in prison. His famous father, who would utter 'keep hope alive' as he entered the Playboy mansion, has one or more children out of wedlock, contributing to black America's image of producing unwed mothers and fatherless families. The Reverend Al Sharpton provides comic relief to this sad story of the black preacher turned politician. When it was revealed that Al Sharpton was a FBI "snitch, " he claimed that he had no choice. When the FBI caught him dealing drugs, Sharpton had to become a snitch or go to jail. As a preacher of God's word, Sharpton made the obvious choice. As an FBI 'snitch' and drug dealer, Sharpton may be the ideal MSNBC spokesman for the Obama administration, but he deserves no one's respect.
Certainly, the black community, itself, has never wavered in its support for its preachers. Yet outside the black community, the preacher's moral authority is as much a joke as his public speaking ability. Recently a news reporter asked a Palestinian leader why the Palestinians did not use "non-violence" like black Americans. "Black Americans are no better off than we are," the Palestinian said. "They still live in concentration camps, just like us. The only difference is that their leaders serve the Jews, our leaders serve Palestinians."
Academics find it difficult to respect black scholarship. It is difficult to respect scholarship that is unabashedly rhetorical as is often the case with Afro-centric research. Time and time again, black scholars demonstrate that they either don't know or ignore history. For example, when Nelson Mandela died black scholars and black media analysts claimed in unison that black America's non-violent philosophy and divestment activities were responsible for Nelson Mandela's release from prison and the ending of apartheid. The truth was that when the Cubans defeated South African Security Forces in Angola, South Africa's white minority had a hard choice to make: either share political power or risk annihilation. The white settlers chose to continue their economic domination of South Africa by sharing political power with the ANC and making Nelson Mandela president. [Note the parallels between Nelson Mandela's and Barack Obama's presidencies. Both were brought into office due to ill-conceived wars of aggression.] In a world dominated by American imperialism, few respect the efficacy of Martin Luther King's "non-violent" political action nor is there any respect for scholars who credit "non-violence" for anything other than the mass incarceration of black men, 'marches on Washington' notwithstanding.
On the other hand, the black entertainers have always been respected by whites and others. Negroes love to entertain white folks. From the earliest days, whites Americans have dearly loved their black minstrels, vaudevillians and gospel singers. Black entertainers like Bill "Bojangels" Robinson and Eddie "Rochester" Anderson were household names among white audiences, especially when paired with Shirley Temple and Jack Benny. And white people never got enough of 'Farina' and 'Buckwheat' in the 'Our Gang' movie series. Even when sports were segregated, whites turned out in droves to watch the Harlem Globetrotters perform their basketball antics. White folks just loved to watch them coonin' around. Jackie Robinson became a national hero as much for the abuse, degradation and humiliation that he suffered from white fans as for his baseball skills. It's not just the money, either. Shaquille O'Neal has more money than he and his ten children by different women can ever spend. But, during the NBA season, 'Shaq', Charles Barkely and Kenny Smith put on a 'coon' show that would embarrass even Amos and Andy. Black entertainers are welcomed all over the world. Recall the reception that Dennis Rodman received in North Korea. But not just athletes. Black musicians have always found respectful audiences in Europe. Josephine Baker, Miles Davis and Jimi Hendrix all became international celebrities in Europe. Black actors, male and female, all receive their fair share of respect, in America and abroad. The Help won critical acclaim with Octavia Spencer winning an Oscar and Viola Davis being nominated. Mo'Nique won an Oscar for Precious and Lee Daniels was nominated. Though it was ignored by the motion picture academy, Lee Daniels, 'The Butler' was critically acclaimed and won numerous awards. No doubt, black entertainers certainly have sought and received the respect of white audiences all over the world.
So, it may be that black people do not receive the respect they want, but they certainly get the respect they deserve.
/