Shopping Cart
Your Cart is Empty
Thank you for your business!
You should be receiving an order confirmation from Paypal shortly.
Exit Shopping Cart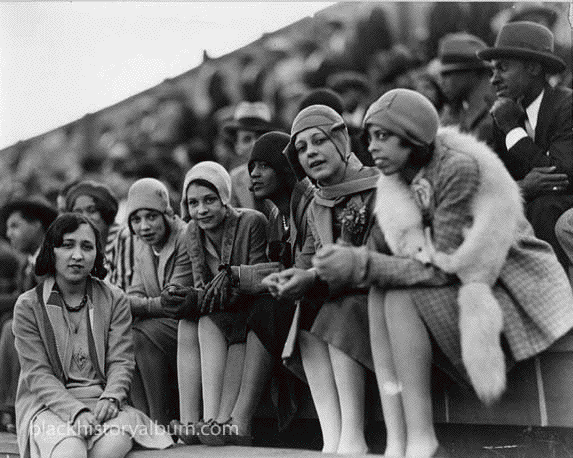 By Dr. Eugene Stovall
November 12, 2013 Oakland, California
Another academic year is in full swing … and once again the media reverberates with claims of racism at the University of California while wailing over Cal's pitiful football team. Its like saying Cal football stinks but at least the chancellor doesn't have to contend with too many blacks on campus. So what's new? None of the guardians of California's prestigious and highly respected academic institution are disturbed by either the football team's performance or black enrollment. On the contrary, the top regent of the University of California, Governor Jerry Brown, is far more concerned with making all the toilets in California's public schools available to both boys and girls. So the Regents of the University of California reward its football team with a multimillion dollar stadium and quietly continue to depress black student enrollment.
Nonetheless, this month, Sy Stokes, a third year UCLA student and cousin of Arthur Ashe, one of UCLA's most renown All-America athletes, posted a video that went viral. Stokes used the spoken word video to declare that UCLA has more NCAA championships than Black freshmen. Old news. In 2006, a newspaper headline read: Black Student Enrollment at UCLA Plunges. The tagline continued: "Nearly 10,000 African-American students graduated from high school last month in Los Angeles County. This fall, only 96 of them will attend one of the state's most prestigious universities, the University of California, Los Angeles." The problem of declining black enrollment is not limited to the University of California's Los Angeles campus. At UC-Berkeley, the absence of black students is just as pronounced. UC-Berkeley accepts a little over 4,000 freshmen each year. In the 2010, Cal accepted 124 African-Americans and 314 Mexican-Americans; in 2011, Cal accepted 130 African-Americans and 326 Mexican-Americans; and in 2012, it accepted 143 blacks and 372 Mexican-Americans. However, Cal's public relations office is more clever than its southern California affiliate. On November 6, 2013, J. Douglas Allen-Taylor preempted the discussion by publishing the article, "Why Black Students Are Avoiding UC Berkeley". In essence, Allen-Taylor states the problem is not that Cal is keeping black students out, but black students are staying away from Cal. Very clever. Nothing has changed since I was an undergraduate at UC-Berkeley. Cal's public relations office has always been good at propaganda.
Allen-Taylor's Eastbay Express article explains that Cal's lack of black student enrollment results from a prevalent feeling of racial hostility on Cal's campus. This idea of racial hostility is the substance of a complaint by the Urban Policy Roundtable about UCLA. In a report to Chancellor Gene Block, Earl Ofai Hutchinson, the president of the Urban Policy Roundtable, said that their was a continuing pattern of racist activity on UCLA's campus which the perpetrators don't even bother to conceal so permissive are the racist attitude of white faculty and staff towards blacks and Hispanics. In his letter, Hutchinson threatens to call for a probe by the Justice Department if Chancellor Block does not end these practices. I am certain that Chancellor Block and his entire administration got a good laugh over a threatened investigation by the Obama Justice Department over civil rights abuses. Hutchinson should be reminded that the Obama administration deliberately bombed the University of Tripoli, deliberately targeting students and the library with several air strikes prior to the overthrow of the Libyan government. The Obama administration has no more love for black students than the university administration.
Cecil Brown, a local author and former UC-Berkeley faculty member, made an interesting comment on the Eastbay Express article. Brown says: "…white faculty (especially female) are not concerned with the treatment of Black Students at U C. … in reality, they do not return emails, do not work with others to hire more Black faculty, treat any reference to Black Faculty as an affront." According to Brown, its not just the students, it's the faculty that is being severely curtailed at the University of California. In fact, that is the whole objective of decreasing the black student population. The more black students enrolled in the University of California, the more demand for black faculty. Any increase in black faculty____ either at Cal's or UCLA's campuses ___ is something the University of California wants to avoid at all costs. There are 5,500 full time and 6,500 part time faculty at UC-Berkeley; there are less than 50 African-American faculty, full or part time . Most of these faculty are in the Athletics and African-American Studies departments and they teach non-accredited courses. It is no wonder that Black students feel isolated and alone on Cal's campus. More to Cecil Brown's point, Cal goes out of its way to force African-Americans to become assimilationists instead of allowing theme the choice of following their accomodationist, integrationist or [god forbid!] nationalist inclinations. The university's ideal assimilationist is a student with one white parent who intends to marry a white man or woman and is a fervent adherent to the tenents of white supremacy. Assimilation was a must when I was a student at Cal's Political Science Department. One could not get a degree in Political Science, either graduate or undergraduate, without passing a graduate or undergraduate course in methodology. In my time, these courses were the exclusive domain of the long time tenured faculty member, A. James Gregor. Professor Gregor authored a sympathetic treatment of white supremacy entitled, "The Ideology of Fascism". Any student who disagreed with Professor Gregor or the principles laid out in his book could not pass either of his methodology courses nor could that student get a degree from Cal's political science department. This rigid control extended even into other departments. Dr. Agibou Yansane, a full time tenured track professor in Cal's African-American Studies Department, criticized a paper on economic development in Africa published by Robert Price, an associate professor in political science. His criticism cost Professor Yansane his tenure and his position at UC-Berkeley. I discuss even more disturbing facts about racism at UCLA in my book, Cassandra's Curse including the murders of John Huggins and Bunchy Carter on UCLA's campus and the murders of over one thousand Black men, women and children as well as the United States Congressman, Leo Ryan, at the UCLA/RAND experimental laboratory in Jonestown, Guyana.
see: Cassandra's Curse: A Black Life In A Police State
/